Our Services
Expertise and Efficiency
Services Adapted
to All Your Projects
Our Team Has the Solution for You
Sand production and delivery, marine works or equipment rental, our wide range of services will meet your needs.
At all stages of your projects, our team of experts will advise you quickly and efficiently to provide you with the necessary resources.
Production, sale and transportation of sand and aggregates
Our three sandpits, spanning more than 200 hectares, can handle a large volume of materials for all your large-scale projects. Our mixing system enables us to produce a wide range of aggregates. Moreover, our trucks deliver these materials to your projects' sites as needed.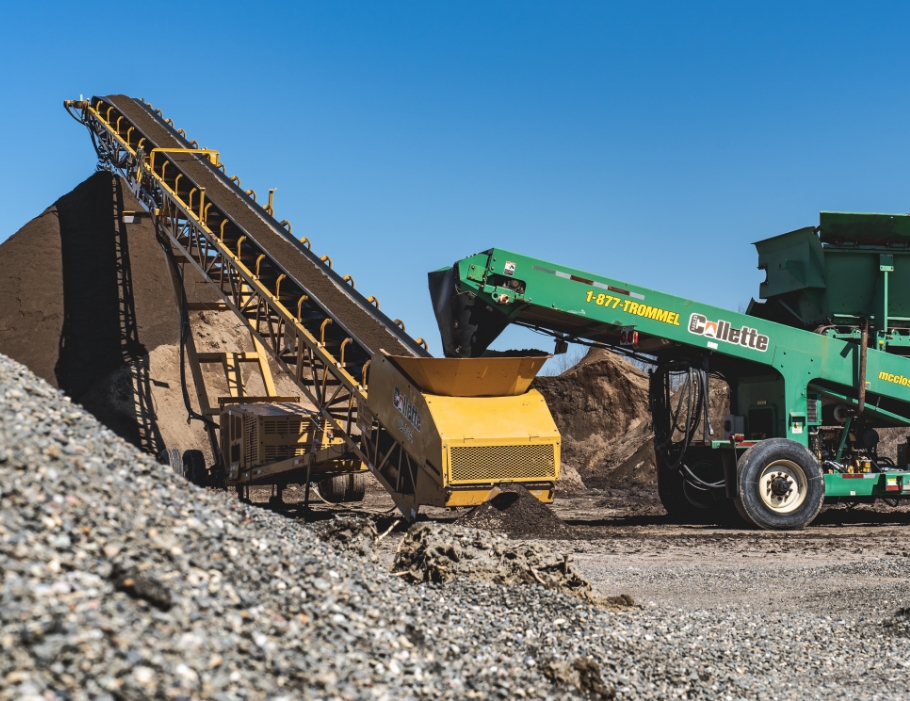 Soil and Sediment Reception and Disposal
The Collette team focuses on the reclamation of waste materials, sustainable development practices, and the management and development of receiving sites, in accordance with MELCC standards.
Civil Engineering Works

L
and-Based Management of Marine Works and Dredging
Collette has extensive expertise in dredging management and land-based sediment management. We also offer design and construction of basins for dewatering, separation and disposal of dredged sediments.
Industrial and Commercial Storage
Our team will advise you on the storage of materials and on domestic and international transit, on request.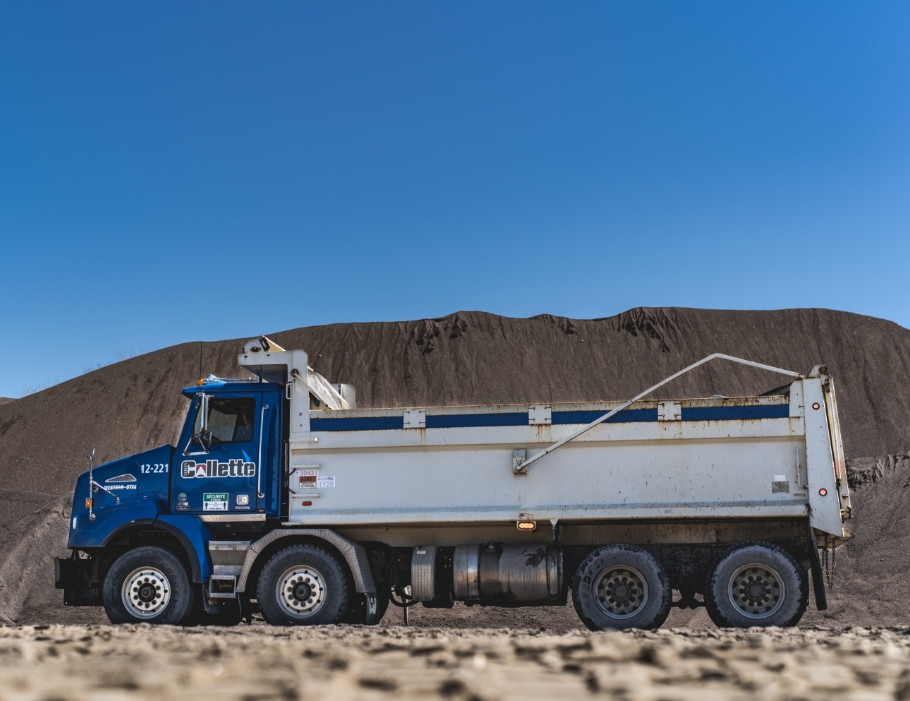 Municipal and Provincial Public Snow Removal
With a fleet of equipment specifically designed for snow removal, Collette offers a large-scale snow loading service.
Equipment and Workforce Rental
Try us for the rental of specialized equipment adapted to your projects: excavators, wheel loaders, graders, bulldozers and trucks.