A Family Matter
Sand Experts Since 1978
For over 45 years, our family business has specialized in the production, sale and transportation of natural and manufactured sands. We manage three sandpits and other operations on the South Shore of Montreal in order to provide our customers with high-quality materials and personalized service, one generation after the another.
Our Corporate Vision
Offering You the Best in the Industry
As an authority in sand supply production, Collette is committed to providing products that are regularly tested to meet the most rigorous industry standards. With the capacity to supply over 400,000 tons of sand annually, we are the perfect company for your small- and large-scale construction projects.
Collette Values
The Six Core Values That Make Us Stand Out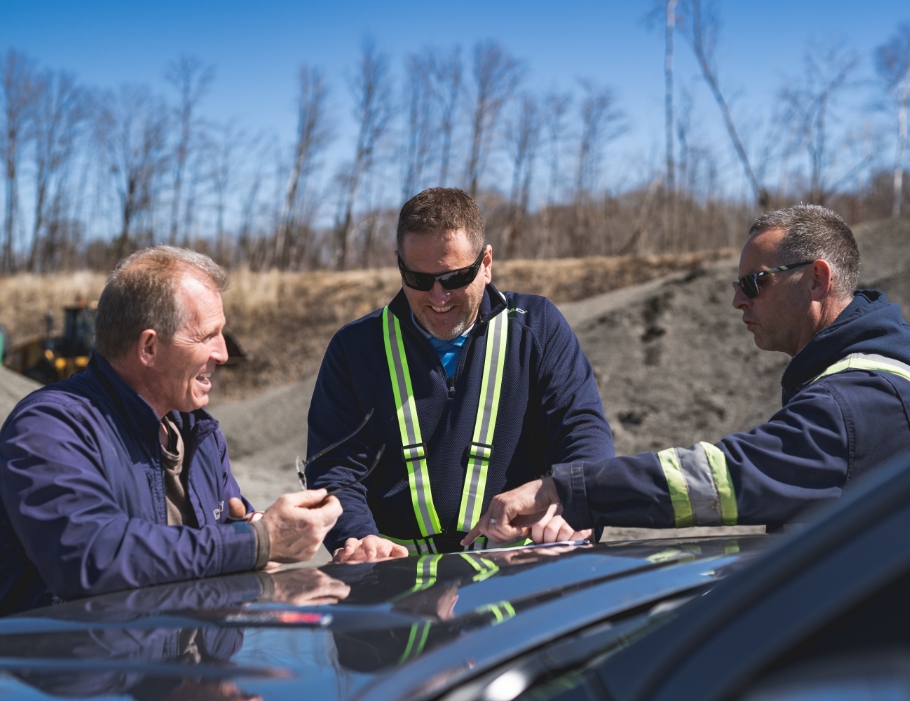 A Qualified and Dedicated Team at Your Service
Exceeding Expectations
Offering personalized and professional guidance to fulfill your requests as efficiently as possible and expertly advising you on products and their applications, the Collette team strives to exceed expectations.
A Dedicated Team
To Assist You Anytime

Want to Become Part of the Team?